We work directly with bereaved pet owners and with individual veterinary surgeries who offer our cremation services.
Pet parents, you are welcome to bring your pet to the crematorium by arrangement and wait for the return of your pet's ashes. For those who do not wish to attend, we can return the ashes to your vet for collection. We typically require 24 hours' notice if you are planning to visit us and please call to book an appointment beforehand.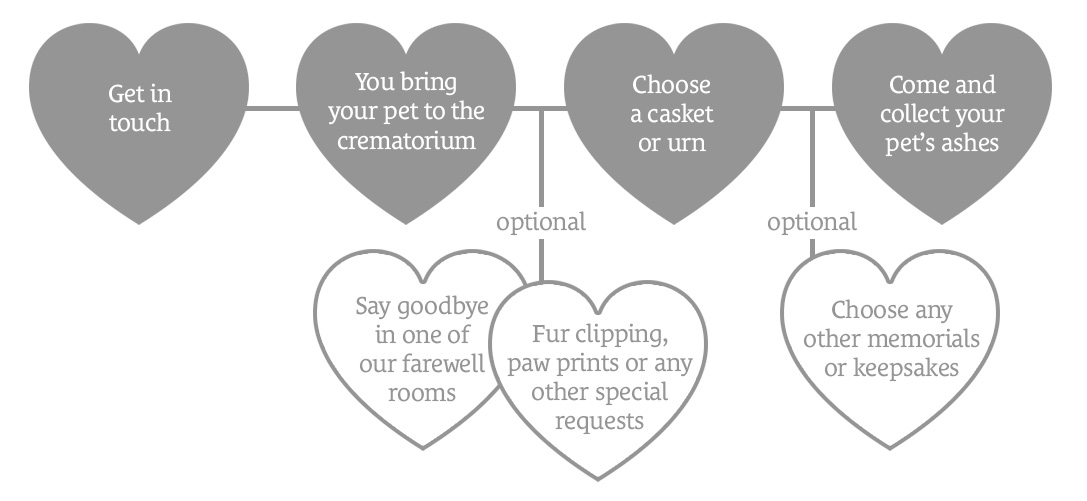 We understand that this is a difficult time and try to make arranging your pet cremation with us as easy as possible. If you wish to entrust us with your pet cremation there are a number of options on how to proceed and our graphic helps explain the process.
You can bring your pet to us at the crematorium or arrange to have your pet collected from your vet.
We have a range of scatter boxes, caskets and urns to choose from as well as a variety of other keepsakes and memorials. Please see the PCS Shop for products and prices.